GUTH
ILLUSTRATION & DESIGN
STUDIO UPDATE: Late Winter 2021
GRAPHIC DESIGN: I continue to have the pleasure of working with the City of Portage, MI, creating infographics for their extensive park system and City Hall displays. It's been a lot of fun, a lot of detailed tedium at times, and I've had to push beyond my limits of knowledge of Adobe Illustrator®—not a bad thing at all. It's a challenging exercise to combine complex information in an appealing and clear way. Projects also included 6 each posters and banners for upcoming summer park events.
Tales of Ramona Park
City Hall exhibit panels, depicting the people and stories (including the great
Sea Serpent Hoax!) of this popular park. Total: 8 panels plus 1 banner.
Portage Founding Families City Hall exhibit panels. Total: 9 panels plus one banner.
(Left) Portage Parks park and trail system and lectern signs for each major park, depicting park amenities. Total 1 trail map with 11 variations, 11 lectern graphics.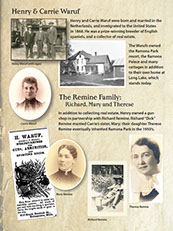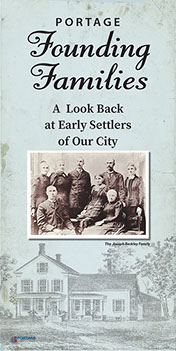 ALL ART
© CITY OF PORTAGE
My Instagram account showcases my sketches.
Please check them out at GailGuthArt!
Watusi bull ©Gail W. Guth